The Other Half of Health
You already know that your physical health is important. You know about the basics of maintaining or creating a strong and healthy body: good nutrition, hydration, healthy exercise, and sleep. You work to maintain your physical health. However, your mental health is just as important, and sometimes, taking care of it is not so straightforward.
You may be exercising every day and eating well, but if you are full of sad feelings, hopelessness and stress, or are just feeling really down about yourself, your physical fitness is only going to do you so much good. You also aren't going to benefit as much from a healthy lifestyle if you still feel like trash, mentally! What can the average person do to preserve or improve his or her mental health? This simple guide presents information to help get you started on building a better psychological future for yourself so you can reap the full benefits of active, healthy living.
Signs of Good Mental Health
You are probably very busy trying to meet the needs of a hectic daily life. It can be easy to forget to check in with your emotions from time to time in order to see if everything seems to be functioning properly. If you are a person with good mental health, you will likely exhibit the following qualities:
Good self-esteem
Ability to form healthy relationships
Flexibility and adaptability
A sense of fulfillment and general well-being
Healthy reactions to stressors (neither overreacting or numb)
Motivation to live a full life and complete tasks
A positive outlook and overall sense of joy regarding your life
Everyday stressors, physical diseases and chemical imbalances are some possible causes of mental illness, and all can be treated with the proper care for your individual needs. If a few of the above signs sound like the opposite of you, it may be time to see what steps you can take to improve your psychological well-being so you can start living a happier, healthier and more satisfying life.
Solutions to Mental Health Issues
If you think that you are facing some symptoms of mental illness, the most important thing that you can do is talk to your doctor about what your treatment options are. In some cases, medicine prescribed by a psychiatrist may be the best option to control symptoms and restore a better chemical balance in your brain. Other times, counseling or group therapy with a certified therapist may turn out to be the best solution for your needs.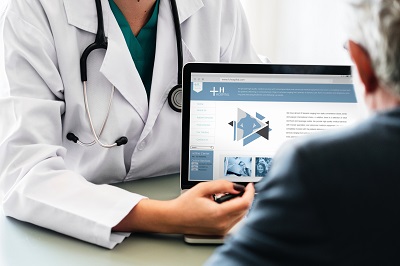 If your symptoms are milder, or your doctor determines that medical treatment isn't necessarily the best option for you, there are some simple but vitally important changes that you can make to start improving your mental well-being today. If you are an emotionally healthy person, these lifestyle modifications can help you to stay that way. They include:
Exercising, whether through a group class, a 30 minute walk or another fun activity. This can even help those recovering from addiction or other serious problems
Socializing with friends and meeting new, interesting people
Finding a purpose outside of yourself, such as volunteering or fundraising
Taking some alone time to unwind from a busy day
Learning relaxation techniques, including yoga, meditation and mindfulness
Getting at least seven or eight hours of sleep each night
Eating a balanced diet full of healthy foods rich in brain- and mood-boosting nutrients
Avoiding caffeine, alcohol and other substances that can negatively impact the mind
Even if you are suffering from a mental illness that requires more complex medical care, it is important to talk to your doctor about implementing some of the above changes into your daily routine to see if they make an impact. A person with a complicated illness can still benefit from reducing usage of harmful substances, eating a well-balanced diet, exercising regularly, and learning techniques to combat stress, for example.
Don't Get Discouraged
Even the most emotionally healthy of individuals will experience psychological setbacks at some point in their lives. It can be easy to get frustrated and even feel guilty while experiencing a mental illness or related issue, but it is important not to blame yourself for anything that is going on in your brain. Remember that you are never truly alone, even if you feel like you are.
Help is always available! Perhaps most importantly, always remember the following: the more you try to approach your challenges with self-love, the better your chances of being able to be happy, healthy, and living your best life.